Doctors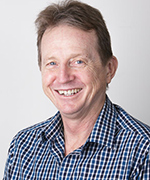 Make an online booking with Dr Chorley now (opens in new window).
After graduating from the University of Queensland in 1983 Dr Chorley worked for for 6 years in various hospital surgical and medical fields. In 1990 he began practicing medicine with a surgical interest, spending over 8 years as a remote and rural general practitioner and medical superintendent.
In 2007 he became a Fellow of the Australasian College of Skin Cancer Medicine and later the president of the college and a board member.
In 2011 he completed a Diploma in Practical Dermatology from Cardiff University.
Dr Chorley now practices as a full time skin cancer Physician his other medical interests include sports medicine, acupuncture and clinical hypnosis.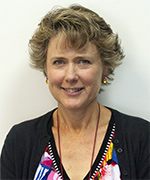 Dr Donna Armstrong - MBBS
Make an online booking with Dr Armstrong now (opens in new window).
After graduating from the University of Queensland in 1986 and working for three years at Royal Brisbane Hospital, Dr Armstrong spent the next twenty years practicing as a rural general practitioner providing "birth to death" medicine including obstetrics and anaesthetics.

After relocating to the Gold Coast for family reasons, she continues to focus on whole patient care with special interests in antenatal care, women's health and paediatrics.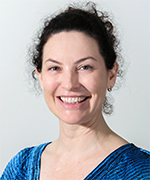 Make an online booking with Dr Fietz now (opens in new window).
Dr Fietz is a General Practitioner with a special interest in Skin Cancer Diagnosis and Management.
After graduating from the University of Melbourne in 2004 Dr Fietz was awarded Fellowship from the Royal Australian College of General Practitioners (FRACGP) in 2010.
She later completed her Master of Medicine (Skin Cancer) from the University of Queensland in 2012. This further training involved advanced assessment of skin lesions using dermatoscopy and dermal imaging and expertise in differential diagnosis.
Dr Fietz continues to attend Skin Cancer Conferences and various skin cancer dermatoscopy and surgical workshops to keep her updated with the latest in Skin Cancer detection and treatment.
Dr Fietz has also been a cosmetic injectable provider since 2008 and she continues to update her skills at advanced injector workshops and conferences.
Nurses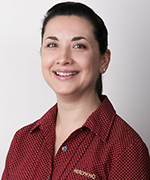 Viv Eastley - BN, RN
Viv Eastley graduated from Griffith University with a Bachelor of Nursing in 1998. She worked in aged care for several years before joining Skin HQ in 2007. Viv is highly trained in many areas of skin care: dermatological practices, advanced dermoscopy, skin surgical techniques, wound management, PDT (photodynamic therapy), and skin light therapies, including IPL (intense pulsed light) and laser treatments. Most recently, Viv has completed her radiation safety certificate. She also has extensive laser training through the University of Melbourne's Centre for the Study of Higher Education to become a qualified registered laser operator. She continues to update her knowledge and skills in all these areas at regular industry seminars and conferences.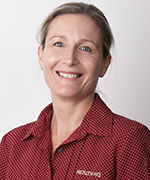 Kim Starr - BN, RN
Kim Starr has worked as a registered nurse since graduating from The University of Sydney with a Bachelor of Nursing in 1993. She began her career working with children doing developmental assessments before taking on advanced clinical roles in aged care following her move to Queensland. A transition into general practice nursing has allowed Kim to focus on chronic disease management, care planning, and health assessments for all ages, as well as travel health. She has completed further studies to become a Workplace Health & Safety Officer, Workplace Assessor & Trainer, Continence Assessment Officer, and Nurse Immuniser. Kim has a special interest in providing cosmetic skin treatments, and has undertaken further training in IPL (intense pulsed light) and laser therapies.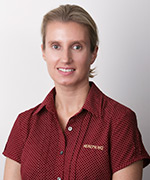 Kris Allan - BN, RN
Kris Allan qualified as a registered nurse in 1996 after completion of a Bachelor of Nursing degree. Since then she has worked in both hospital and clinical settings gaining broad experience in different areas of nursing. Kris has lived and travelled abroad for several years and especially enjoyed her time nursing in London. Her passion for travel eventually lead her to Australia first to travel medicine nursing at Health HQ and now to Skin HQ to pursue her developing interest in skin cancer, wound care and the other skin treatments that Skin HQ now offers.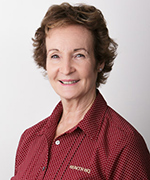 Margie Goodwin - RN
Margie Goodwin is a registered nurse and midwife. She did her general nursing training at the Princess Alexandra Hospital and her midwifery training at the Mater Mothers' Hospital in Brisbane. Margie grew up in Papua New Guinea, and after her training, she spent 20 years in western Queensland working both in hospitals and the in the community as a rural and remote area nurse. Her sea change to the Gold Coast has lead to an interest in travel health and in general practice nursing including working in a skin cancer clinic, which allows her to use her vast experience to provide great care for her patients.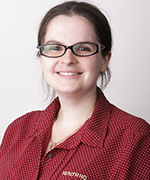 Kim Cleave - BN, RN
Kim Cleave joins us after completing her Bachelor of Nursing from Griffith University in 2012. Kim discovered she prefers the general practice clinic setting after completing a placement at a doctors surgery while a student. She loves being a hands-on nurse, and has completed further education by doing an intravenous cannulation course and a wound management course. Kim loves the caring part of nursing; she is a people person and enjoys further expanding her medical knowledge. Kim has aspirations for the future to become a midwife. Since joining Skin HQ, she has found an interest in travel health and skin care, and has recently joined the Skin HQ team.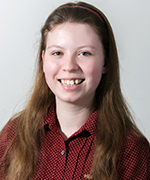 Emily Meikle - BN, RN
Emily Meikle, born and bred on the Gold Coast, graduated from Griffith University Bachelor of Nursing in the top 5% of her year. Health HQ are honoured to have her on the team. Emily was also selected to undertake the Graduate Nurse Program for Practice Nurses (Gold Coast Medicare Local) which is the first of its kind in Australia. She brings a high level of competence in every area of nursing that she works in at Health HQ. Emily also maintains a link with academia through her position at Griffith University updating and maintaining equipment and technology used to teach student nurses of the future. Emily Meikle has just discovered a keen interest in wound care management and skin cancer for which the Skin HQ team are very excited.
Administration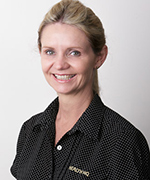 Nicky McClelland - Practice Manager - DipPM MAAPM
Nicky has over 18 years experience in administration within the medical services sector.  She joined the team at Skin HQ in 2004 as a receptionist and progressed to head receptionist prior to being appointed as Skin HQ's practice manager in 2013.

Nicky graduated with a Diploma of Practice Management from the University of New England and has also completed the Wesley Advanced Medical Receptionist Course.

Nicky performs a myriad of different day-to-day tasks that are required to keep the Skin HQ office humming along smoothly. She regularly attends numerous health industry seminars and workshops to maintain the highest standards of customer service and administrative excellence.
Nicky considers the patients and staff of the Skin HQ medical practice as part of her family. She thrives on the camaraderie at Skin HQ and has immense pride in her work.

When not working Nicky enjoys her time with her family including husband of 21 years Matt and their three children and one adorable grandchild.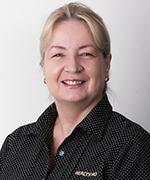 Janet Whittaker – Finance Administrator - DipAcc
Janet is responsible for all aspects of financial administration at Skin HQ. She has over 15 years of bookkeeping, accounting and administration experience in diverse sectors including investment, logistics, energy, telco and not-for-profit.

Janet has completed a Medical Reception course and is currently studying for a Diploma in Medical Practice Management.

Prior to studying accounting, Janet held senior sales & marketing management positions in customer service focussed sectors including event management, personnel and hospitality. Janet is also using these skills to undertake marketing and promotional activities for Skin HQ.