Important note: The doctors who work at Skin HQ are independent medical practitioners who each set their own professional fees.They also set their own work days and hours which may be subject to change.


Doctors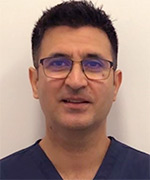 Dr Mohammad Javadi FRACGP, MD
Make an online booking with Dr Javadi now
Dr Javadi has a special interest and expertise in skin cancer medicine and is Skin Cancer College Accredited. This means that he has successfully completed high level training with the Skin Cancer College Australasia and has proven skills and knowledge in the diagnosis and management of skin cancer.

Dr Javadi has the following qualifications:
Fellowship of Skin Cancer College Australasia (FSCCA)
Advanced Clinical Certificate of Skin Cancer Medicine and Surgery – Skin Cancer College Australasia
Advanced Clinical Certificate of of Dermoscopy – Skin Cancer College Australasia
Certificate of Local Flaps and Skin Grafts - British Association of Plastic Reconstructive and Aesthetic Surgeons
ACD Certificate of Practical Dermoscopy – Australian College of Dermatologists
ACD Certificate of Melanoma and Other Skin Cancers - Australian College of Dermatologists
Certificate of Benign and Precancerous Lesions - Australian College of Dermatologists
Membership Certificate – Australasian Institute of Dermatology
Certificate of Skin Cancer Medicine and Surgery – Skin Cancer College Australasia
Certificate of Dermoscopy – Skin Cancer College Australasia
Doctorate of Medicine (MD)
Fellowship of Royal Australian College of General Practitioners (FRACGP)
AMC Certificate – Australian Medical Council
Dr Javadi's professional memberships include:
Fellow of Skin Cancer College Australasia
Fellow of the Royal Australian College of General Practitioners (FRACGP)
Melanoma and Skin Cancer Trials Group
International Dermoscopy Society
Australian Institute of Dermatology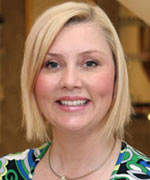 Make an online booking with Dr Caswell now

Dr Gabrielle Caswell is a Cosmetic Physician with a number of clinics in NSW operating under the Eyra brand see Eyra Medical website (Eyra is the Viking goddess of medicine and beauty).

In addition, she maintains her therapeutic skills for skin cancer medicine and general practice. Dr Caswell was introduced to injectable cosmetic medicine by a colleague and began to research the growing medical aesthetic profession. This led to an interest in laser technology and other tools that modern medicine uses for the remediation of sun-damaged skin.

Dr Caswell in partnership with Facial-Plastic Surgeon Dr Marcells, developing Eyra Care, a therapeutic skin care range for their clinics. In addition to her clinical duties, Dr Caswell serves as the elected Public Relations Officer (2007-2009) for the Cosmetic Physicians Society of Australasia. And then as the President until 2015. She was responsible for the transition of the society to the Cosmetic Physicians College of Australasia in 2015 and was the organization's founding president.

Dr Caswell was a member of the Federal government working party investigation legislative requirements for cosmetic laser operators, and lobbied for the scheduling of 5-ALA, used for PDT treatments and lobbied for the outlawing of Canesma as a natural skin cancer treatment for use in humans and animals in Australia.

Dr Caswell attends, and lectures at international conferences, including the American Dermatology Society, Non-Surgical Symposium and IMCAS (France). She has trained in Paris, France with renowned injectable expert Dr Sandrine Sebban, delivering truly international standard treatments.

In 2008, Dr Caswell was the first doctor in the world to offer Pearl Fractional, fractional theramolysis walk in walk out laser resurfacing treatment. In 2009 Dr Caswell added Pearl®, LimeLight®, and Pearl Fusion treatments to treat sun-damaged skin. Dr Caswell was voted by Vogue Australia (August 2009) as Australia's top doctor to visit for injectable and laser treatments.

In 2010 Dr Caswell was awarded her Master of Medicine (Primary Care Skin Cancer Medicine) (UQ) by the University of Queensland.
She holds the position of Associate Professor with Griffith University.

Dr Caswell holds a number of fellowships including the RACGP, ACAM, ACRRM and (Retired) CPCA. She is a foundation member of the RACGP Specific Interests Dermatology Network. In 2020 her dissertation was accepted with the expectation in 2021 she will be conferred her Master Arts from the University of Wales Trinity St David College.

Dr Caswell is actively involved in the aviation and space industries.

In 2020 Dr Caswell accepted the presidency of the Australasian College of Aesthetic Medicine (ACAM).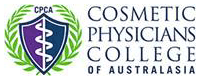 Make an online booking with Dr Liew now
Dr Yu-Hwa Liew has over 30 years of professional medical experience
As well as English Dr Liew speaks Chinese (Cantonese and Mandarin) and Malay
She has special interests in the management of Skin Cancer, Diabetes Mellitus, Hypertension as well as Chronic Kidney disease
In 2008 Dr Liew moved to Australia from Malaysia and became a fellow of the Royal Australian College of General Practitioners (RACGP) in the same year
Dr Liew was an examiner for the RACGP from 2010-2019
Dr Liew completed the Master of Medicine (Skin Cancer) at UQ in 2014.
Dr Liew is currently a senior lecturer at the UQ School of Medicine – Primary Care Clinical Unit
Administration
Nicky McClelland - Practice Manager - DipPM MAAPM
Nicky has over 18 years experience in administration within the medical services sector.  She joined the team at Skin HQ in 2004 as a receptionist and progressed to head receptionist prior to being appointed as Skin HQ's practice manager in 2013.

Nicky graduated with a Diploma of Practice Management from the University of New England and has also completed the Wesley Advanced Medical Receptionist Course.

Nicky performs a myriad of different day-to-day tasks that are required to keep the Skin HQ office humming along smoothly. She regularly attends numerous health industry seminars and workshops to maintain the highest standards of customer service and administrative excellence.
Nicky considers the patients and staff of the Skin HQ medical practice as part of her family. She thrives on the camaraderie at Skin HQ and has immense pride in her work.

When not working Nicky enjoys her time with her family including husband of 21 years Matt and their three children and one adorable grandchild.
Nurses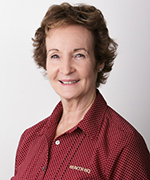 Margie Goodwin - RN
Margie Goodwin is a registered nurse and midwife. She did her general nursing training at the Princess Alexandra Hospital and her midwifery training at the Mater Mothers' Hospital in Brisbane. Margie grew up in Papua New Guinea, and after her training, she spent 20 years in western Queensland working both in hospitals and the in the community as a rural and remote area nurse. Her sea change to the Gold Coast has lead to an interest in travel health and in general practice nursing including working in a skin cancer clinic, which allows her to use her vast experience to provide great care for her patients.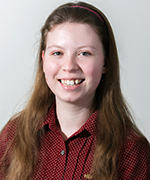 Emily Meikle - BN, RN
Emily Meikle was born and bred on the Gold Coast and graduated from Griffith University Gold Coast with a Bachelor of Nursing in the top 5% of her year.
Skin HQ is honoured to have her on our team.
Emily was also selected to undertake the Graduate Nurse Program for Practice Nurses (Gold Coast Medicare Local) which is the first of its kind in Australia. She brings a high level of competence in every area of nursing that she works in at Skin HQ. Emily also maintains a link with academia through her position at Griffith University updating and maintaining equipment and technology used to teach student nurses of the future.
Emily Meikle has also discovered a keen interest in wound care management and skin cancer for which the Skin HQ team are very excited.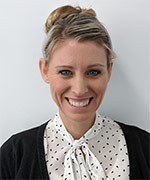 Marilyn Vickery - BN, RN
Marilyn joins us after completing her Bachelor of Nursing in 2015.