Skin Cancer Clinic Gold Coast
Skin HQ performs skin cancer checks and skin cancer diagnosis.
Why choose Skin HQ?
Skin HQ at Health HQ is accredited by AGPAL (Australian General Practice Accreditation Limited)
Skin HQ nurses are not beauticians. They are all university educated registered nurses who are well trained in evidence based medical skin care practices.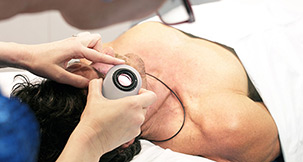 Skin HQ provides a team approach (a doctor working with a nurse) for every skin check, surgery, and dressing to increase patients' comfort and minimise waiting times.
Skin HQ provides full management of skin cancer from identification of suspect skin lesions, skin cancer diagnosis, skin cancer treatment options, and follow-ups with a reminder service for your next appointment.
Skin HQ uses Heine Cube dermoscopy and photography technology for retrieval of digital images of supect skin spots. All procedures are performed in our dedicated skin operating theatres.
Skin HQ offers expert advice on most dermatological conditions and their treatments.
Skin HQ skin doctors are happy to see children of any age for any mole or spot that is causing concern or if there is a strong family history of melanoma.
Registered nurses can deliver biopsy results and discuss treatment options over the phone. This saves you another visit to the clinic, although the doctors are available to see you in person to discuss your results if you prefer.
You have an option to use your private health insurance for access to the specialist head and neck operating theatre on-site.
Below are other relevant skin cancer pages on this Skin HQ site.