Anti Wrinkle Injections Southport Gold Coast
Skin HQ Southport performs anti-wrinkle injections using the leading brand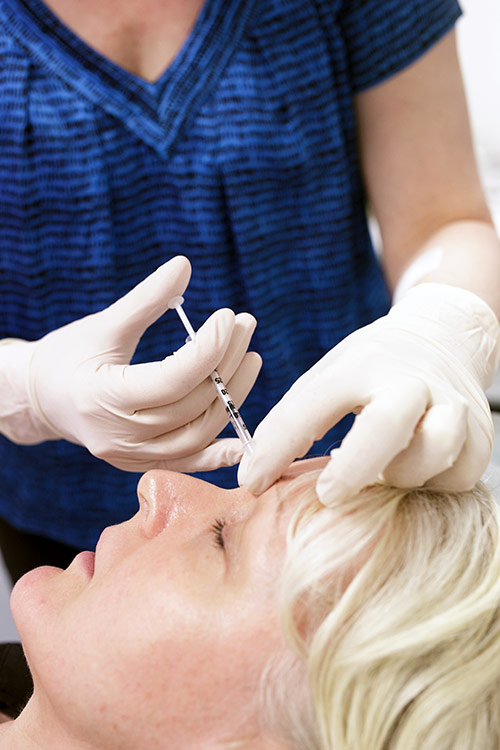 Administered with skill and an artistic eye, anti-wrinkle treatments and dermal fillers can provide tasteful and age appropriate rejuvenation.

The cosmetic injectable medications are administered via a small needles, after consultation with the doctor, your medication is TGA approved (www.tga.gov.au), scripted and administered but your doctor. Botulinum toxin can take up to two weeks to attain full effect and can last between 3-4 months. Dermal fillers can last from 3 to 12 months depending on the brand and formulation. Your doctor will discuss with you, prior to treatment, which of these formulations will best suit your needs. You need to be over the age of 18 to access these treatments.

Make an online booking to see Dr Caswell now.

All cosmetic injections are administered by medical doctors at Skin HQ.
To book a cosmetic skin treatment please ring Skin HQ on 5591 4844 to make an appointment.
Anti-wrinkle injections are a quick and simple, non-surgical way to relax the facial muscles that cause the skin to wrinkle, leaving you with a refreshed appearance. A small amount of anti-wrinkle treatment is injected into specific facial muscles with a tiny needle. The muscle relaxes therefore preventing the skin from repeatedly wrinkling. Pain is typically mild and brief, but ice or numbing cream is available to maximise your comfort.

The effects of anti-wrinkle injections are usually apparent a few days afterward and can last for several months. Regular treatments may help prolong the effect. As with any treatment, side effects may occur. Although temporary, these include mild headache, discomfort, bruising, swelling, redness, and local muscle weakness at injection sites. Anti-wrinkle injections can also be used to treat hyperhydrosis (also spelled "hyperhidrosis"), a condition causing excessive sweating in the armpits. The anti-sweat effect can last for around 6 months.

Cosmetic uses of anti-wrinkle injections include: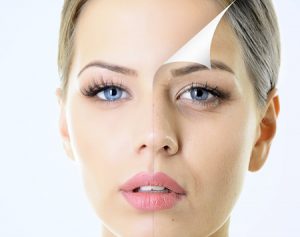 Reducing the depth of lines around the eyes (crows feet)
Reducing the width and depth of forehead and upper nose lines
Reducing the chin crease
Gently lifting the corners of the mouth
Eyebrow lift
Relaxing a gummy smile
Gving a refreshed relaxed overall appearance to the face
Dermal fillers, lip fillers and lip injections
For lip volume enhancement and lip restoration injections we use an injectable gel or 'filler' that can be used to enhance the lips and add volume while keeping a natural look and feel.

These injections can also minimise the depth of fine lines, facial folds, and hollows leaving you with a refreshed, youthful appearance.

Some of the areas of the face that can be enhanced, filled, defined or softened with dermal fillers include:
Lips
Cheeks and cheek lines (nasolabial folds)
Sad mouth corners
Chin
Temple
A small amount of this gel is injected into the skin with a tiny needle. Discomfort is variable depending on which part of the skin is treated, but several pain prevention and relief options are available to maximise your comfort. The results are often visible immediately, and the effects may last between 6-24 months. As with any treatment, side effects can occur. Though temporary, these include pain, discomfort, bruising, swelling, firmness, redness and temporary discolouration at the injection sites. Most side effects resolve within 1-2 weeks.
Please see the US Food & Drug Adminstration's page of tips for the cosmetic injections consumer which also outlines the risks to be aware of including a recommendation that you use a trained medical professional to inject a dermal filler into your face.

When you arrive for your appointment, we will discuss with you what your concerns are and help you decide what treatment will enhance your appearance in a natural looking way. Most of the time, your treatment can be started on the same day so that you can maximise your time at the clinic. Many of our clients are concerned that they will look obviously 'over-done'. At Skin HQ, we aim for a refreshed, relaxed and natural look that is in line with your expectations.
See more about the consultation required before anti-wrinkle treatment can begin and also caring for your skin after the procedure.